Home>Products>Japanese Sumitomo QT32 Series Gear Pump>Japanese SUMITOMO QT32 Series Gear Pump QT32-16L-A

English
Japanese SUMITOMO QT32 Series Gear Pump QT32-16L-A
JAPAN

SUMITOMO

CE,ISO9000

QT32-16L-A

Negotiation

Negotiation

Standard packing

contact us

T/T,Western Union
Product Description
| | | |
| --- | --- | --- |
| QT22-4-A | QT23-4-A | QT31-20-A |
| QT22-4E-A | QT23-4E-A | QT31-20E-A |
| QT22-4F-A | QT23-4F-A | QT31-20F-A |
| QT22-4L-A | QT23-4L-A | QT31-20L-A |
| QT22-5-A | QT23-5-A | QT31-25-A |
| QT22-5E-A | QT23-5E-A | QT31-25E-A |
| QT22-5F-A | QT23-5F-A | QT31-25F-A |
| QT22-5L-A | QT23-5L-A | QT31-25L-A |
| QT22-6.3-A | QT23-6.3-A | QT31-31.5-A |
| QT22-6.3E-A | QT23-6.3E-A | QT31-31.5E-A |
| QT22-6.3F-A | QT23-6.3F-A | QT31-31.5F-A |
| QT22-6.3L-A | QT23-6.3L-A | QT31-31.5L-A |
| QT32-10-A | QT33-10-A | QT41-40-A |
| QT32-10E-A | QT33-10E-A | QT41-40E-A |
| QT32-10F-A | QT33-10F-A | QT41-40F-A |
| QT32-10L-A | QT33-10L-A | QT41-40L-A |
| QT32-12.5-A | QT33-12.5-A | QT41-50-A |
| QT32-12.5E-A | QT33-12.5E-A | QT41-50E-A |
| QT32-12.5F-A | QT33-12.5F-A | QT41-50F-A |
| QT32-12.5L-A | QT33-12.5L-A | QT41-50L-A |
| QT32-16-A | QT33-16-A | QT41-63-A |
| QT32-16E-A | QT33-16E-A | QT41-63E-A |
| QT32-16F-A | QT33-16F-A | QT41-63F-A |
| QT32-16L-A | QT33-16L-A | QT41-63L-A |
| QT42-20-A | QT43-20-A | QT51-100-A |
| QT42-20E-A | QT43-20E-A | QT51-100E-A |
| QT42-20F-A | QT43-20F-A | QT51-100F-A |
| QT42-20L-A | QT43-20L-A | QT51-100L-A |
| QT42-25-A | QT43-25-A | QT51-125-A |
| QT42-25E-A | QT43-25E-A | QT51-125E-A |
| QT42-25F-A | QT43-25F-A | QT51-125F-A |
| QT42-25L-A | QT43-25L-A | QT51-125L-A |
| QT42-31.5-A | QT43-31.5-A | QT51-160-A |
| QT42-31.5E-A | QT43-31.5E-A | QT51-160E-A |
| QT42-31.5F-A | QT43-31.5F-A | QT51-160F-A |
| QT42-31.5L-A | QT43-31.5L-A | QT51-160L-A |
| QT52-40-A | QT53-40-A | QT61-200-A |
| QT52-50-A | QT53-40E-A | QT61-200E-A |
| QT52-63-A | QT53-40F-A | QT61-200F-A |
| QT52-40F-A | QT53-40L-A | QT61-200L-A |
| QT52-50F-A | QT53-50-A | QT61-250-A |
| QT52-63F-A | QT53-50E-A | QT61-250E-A |
| QT52-40E-A | QT53-50F-A | QT61-250F-A |
| QT52-40L-A | QT53-50L-A | QT61-250L-A |
| QT52-50E-A | QT53-63-A | QT61-160F-A |
| QT52-50L-A | QT53-63E-A | QT42-31.5F-BP-Z |
| QT52-63E-A | QT53-63F-A | QT42-40F-BP-Z |
| QT52-63L-A | QT53-63L-A | QT42-28-BP-Z |
| QT43-20-A | QT51-100-A | QT52-40-A |
| QT43-20E-A | QT51-100E-A | QT52-50-A |
| QT43-20F-A | QT51-100F-A | QT52-63-A |
| QT43-20L-A | QT51-100L-A | QT52-40F-A |
| QT43-25-A | QT51-125-A | QT52-50F-A |
| QT43-25E-A | QT51-125E-A | QT52-63F-A |
| QT43-25F-A | QT51-125F-A | QT52-40E-A |
| QT43-25L-A | QT51-125L-A | QT52-40L-A |
| QT43-31.5-A | QT51-160-A | QT52-50E-A |
| QT43-31.5E-A | QT51-160E-A | QT52-50L-A |
| QT43-31.5F-A | QT51-160F-A | QT52-63E-A |
| QT43-31.5L-A | QT51-160L-A | QT52-63L-A |
| QT53-40-A | QT61-200-A | QT62-80-A |
| QT53-40E-A | QT61-200E-A | QT62-100-A |
| QT53-40F-A | QT61-200F-A | QT62-125-A |
| QT53-40L-A | QT61-200L-A | QT62-80F-A |
| QT53-50-A | QT61-250-A | QT62-100F-A |
| QT53-50E-A | QT61-250E-A | QT62-125F-A |
| QT53-50F-A | QT61-250F-A | QT62-100E-A |
| QT53-50L-A | QT61-250L-A | QT62-100L-A |
| QT53-63-A | QT61-160F-A | QT62-125E-A |
| QT53-63E-A | QT62-80-S1302B | QT62-125L-A |
| QT53-63F-A | QT6253-125-50-A | QT62-80E-A |
| QT53-63L-A | QT62-80-BP-Z | QT62-80L-A |
| QT2222-4-4-A | QT2323-4-4-A | QT3222-10-4F |
| QT2222-4-5-A | QT2323-5-5-A | QT3222-10-5F |
| QT2222-4-6.3-A | QT2323-6.3-6.3-A | QT3222-10-6.3F |
| QT2222-5-4F | QT2323-6.3-6.3MN-S1162-A | QT3222-10-4F |
| QT2222-5-5-A | QT2323-8-8-A | QT3222-10-5F |
| QT2222-6.3-4F | QT2323-9-9MN-S1160-A | QT3222-10-6.3F |
| QT4123-40-4F | QT4222-20-4F | QT4223-20-4F |
| QT4123-40-5F | QT4222-20-5F | QT4223-20-5F |
| QT4123-40-6.3F | QT4222-20-6.3F | QT4223-20-6.3F |
| QT4123-40-8F | QT4222-20-8F | QT4223-20-8F |
| QT4123-50-4F | QT4222-25-4F | QT4223-25-4F |
| QT4123-50-5F | QT4222-25-5F | QT4223-25-5F |
| QT4123-50-6.3F | QT4222-25-6.3F | QT4223-25-6.3F |
| QT4123-50-8F | QT4222-25-8F | QT4223-25-8F |
| QT4123-63-4F | QT4222-31.5-4F | QT4223-31.5-4F |
| QT4123-63-5F | QT4222-31.5-5F | QT4223-31.5-5F |
| QT4123-63-6.3F | QT4222-31.5-6.3F | QT4223-31.5-6.3F |
| QT4123-63-8F | QT4222-31.5-8F | QT4223-31.5-8F |
| QT4232-20-10F | QT4233-20-10F | QT4242-25-20F |
| QT4232-20-12.5F | QT4233-20-12.5F | QT4242-31.5-20F |
| QT4232-20-16F | QT4233-20-16F | QT4242-31.5-25F |
| QT4232-25-10F | QT4233-25-10F | QT4242-31.5-31.5-S1010A |
| QT4232-25-12.5F | QT4233-25-12.5F | QT4243-31.5-20F-A |
| QT4232-25-16F | QT4233-25-16F | QT3223-10-4F |
| QT4232-31.5-10F | QT4233-31.5-10F | QT3223-10-5F |
| QT4232-31.5-12.5F | QT4233-31.5-12.5F | QT3223-10-6.3F |
| QT4232-31.5-16F | QT4233-31.5-16F | QT3223-10-8F |
| QT4322-20-4F | QT4323-31.5-5F | QT5133-100-10F |
| QT4322-20-5F | QT4323-31.5-6.3F | QT5133-100-12.5F |
| QT4322-20-6.3F | QT4323-31.5-8F | QT5133-100-16F |
| QT4322-20-8F | QT5143-100-20F | QT5133-125-10F |
| QT4322-25-4F | QT5143-100-25F | QT5133-125-12.5F |
| QT4322-25-5F | QT5143-100-31.5F | QT5133-125-16F |
| QT4322-25-6.3F | QT5143-125-20F | QT5133-80-10F |
| QT4322-25-8F | QT5143-125-25F | QT5133-80-12.5F |
| QT5143-80-20F | QT5143-125-31.5F | QT5143-80-25F |
| QT5223-40-4F | QT5242-40-20F | QT5243-40-20F |
| QT5223-40-5F | QT5242-40-25F | QT5243-40-25F |
| QT5223-40-6.3F | QT5242-40-31.5F | QT5243-40-31.5F |
| QT5223-40-8F | QT5242-50-20F | QT5243-50-20F |
| QT5223-50-4F | QT5242-50-25F | QT5243-50-25F |
| QT5223-50-5F | QT5242-50-31.5F | QT5243-50-31.5F |
| QT5223-50-6.3F | QT5242-63-20F | QT5243-63-20F |
| QT5223-50-8F | QT5242-63-25F | QT5243-63-25A |
| QT5223-63-4F | QT5242-63-31.5F | QT5243-63-25F |
| QT5333-40-10F | QT6123-160-4F | QT6143-160-20F |
| QT5333-40-12.5F | QT6123-160-5F | QT6143-160-25F |
| QT5333-40-16F | QT6123-160-6.3F | QT6143-160-31.5F |
| QT5333-50-10F | QT6123-160-8F | QT6143-200-20F |
| QT5333-50-12.5F | QT6123-200-4F | QT6143-200-25F |
| QT5333-50-16F | QT6123-200-5F | QT6143-200-31.5F |
| QT5333-63-10F | QT6123-200-6.3F | QT6143-250-20F |
| QT5333-63-12.5F | QT6123-200-8F | QT6143-250-25F |
| QT5333-63-16F | QT6123-250-4F | QT6143-250-31.5F |
| QT6153-160-40F | QT6222-100-4F | QT6253-100-40F |
| QT6153-160-50F | QT6222-100-5F | QT6253-100-50F |
| QT6153-160-63F | QT6222-100-6.3F | QT6253-100-63F |
| QT6153-200-40F | QT6222-100-8F | QT6253-125-40F |
| QT6153-200-50F | QT6222-125-4F | QT6253-125-50F |
| QT6153-200-63F | QT6222-125-5F | QT6253-125-63F |
| QT6153-250-40F | QT6222-125-6.3F | QT6253-80-40F |
| QT6153-250-50F | QT6222-125-8F | QT6253-80-50F |
| QT6153-250-63F | QT6222-80-4F | QT6253-80-63F |
| CQT33-16F-S1307-A | CQTM31-20-2.2-1-380 | CQTM42-20FV-2.2-4-T-S1307J-D |
| CQT43-20F-S1249-D | CQTM31-31.5F-2.2-3R-380-S1431-E | CQTM42-20FV-3.7-3R-S1264-C |
| E3P-31.5-2.2-220-S1422-E | CQTM31-31.5F-4-3R-415-S1431E | CQTM42-20FV-4-T-S1264-D |
| CQT43-25FV-S1402-A | CQTM32-16FV-1.5-3-S1428-E | CQTM42-25F-3.7-1-T-380-S1173YD |
| CQT52-40FV-S1307-A | CQTM32-16FV-2.2-4-T-S1307J-E | CQTM42-25FV-4.0-2-T-G3-S1307-E |
| CQT52-63FV-S1307J | CQTM32-16V-1.5-2-S1439-E | CQTM42-31.5F-4.0-2-T-S1307J-D |
| CQT52-63-S1243-A | CQTM33-10F-2.2-1-T-S1243-D | CQTM43-20-3.7-1-T-S1274-D |
| CQT52-63V-S1307-A | CQTM33-10V-2.2-4-T-S1335-D | CQTM43-20-3.7-2-T-S1274-D |
| CQT53-50F-S1243-A | CQTM33-12.5-2.2-1-T | CQTM43-20-4.0-2-T-G2-S1264-E |
| CQT63-100FV-S1307-A | CQTM33-16F-2.2-1-T-S1249-D | CQTM43-20F-20F-3.7-1-T-S1307-D |
| CQT63-125FV | CQTM33-16F-4.0-1-T-G380-S1249D | CQTM43-20F-3.7-1-T-S1249-D |
| CQT63-80FV-S1307-A | CQTM33-16FV-2.2-2-T-S1243-D | CQTM43-20F-3.7-1-T-S1307-D |
| CQTM43-31.5FV-7.5-1-T | SD4GS-ACB-03B-D24-40 | CQTM43-20F-3.7-3-T-S1173-D |
| CQTM43-31.5FV-7.5-1-T-S1264-D | SD4GS-CB-03B-200-40-L | CQTM43-20FV-2.2-2-T-S1307J-D |
| CQTM52-40FV+3.7-4-T-M-1307-A | SD4GS-DB-02B-D24-54-Z | CQTM43-20FV-3.7-1-T-S2164-D |
| CQTM52-40FV-3.7-4-T-M-S1307-A | SD4SGS-ACB-02C-100-50A-Z | CQTM43-20FV-3.7-2-T-S1307-D |
| CQTM52-40FV-S1307-A | SD4SGS-ACB-02D-100-50A-Z | CQTM43-20FV-5.5-1-T-H-S1307C |
| CQTM53-63FV-7.5-4-T-T380-S1307J-A | SD4SGS-ACB-03C-100-20 | QT4N-31.5-BP-Z |
| CQTM54-50FV2-T-M-S1307J-A-200V | SD4SGS-ACB-03C-200-35 | QT4N-40-BP-Z |
| CQTM63-100F-15 | SD4SGS-ACB-03C-D24-40M | QT5N-50-BP-Z |
| CQTM63-125FV+18.5-2T-M-S1307J-A | SD4SGS-ADB-02C-100-50A-Z | QT5N-63-BP-Z |
| CQTM63-80FV-11 | SDH4GS-AGB-04C-200-TL-30L | QT6N-80-BP-Z |
| CQTM63-80FV-11-2-T-M380-S1307-A | SDH4SGS-ACB-06C-220-T-20L | QT6N-100-BP-Z |
| CQT52-63FV-S1307J | SDH4SGS-BEA-06C-100 | QT6N-125-BP-Z |
| CQT52-63-S1234-A | QX3223-16-8 | QT8N-200-BP-Z |
| CQT63-100FV-S1307-A | QX42-25-A | QT8N-250-BP-Z |
| CQTM52-40FV+3.7-4-T-M-S3107-A | QX5133-100-10 | QT8N-200F-BP-Z |
| CQTM42-20FV-4-T-S1264-D3.4Pa | CQTM43-20F-3.7-3-T-S1173-D | QT8N-250F-BP-Z |
| CQT33-16F-S1307 | CQTM31-20F-1.5-2-T-S | CQTM42-20FV-20FV-2.2-4-T-S1307 |
| CQT63-125FV-S1307J-A | CQT63-80FV-S1307-A | C-ASD3T-03-D24-21 |
Our company's complete line of hydraulic pumps serve virtually every industry in manufacturing and technology applications such as railway engineering, chemical process plants, poPioneer Hydraulic Co., LTDr and environmental engineering, automotive engineering, plastics processing machinery, paper industry, presses, test rigs and simulation systems, marine/offshore engineering, special projects, and civil/water engineering, transportation technology, and machine tools.
Pursuing a comprehensive understanding of these application areas and working closely with customers, Pioneer Hydraulic Co., LTD engineers have developed unique electrohydraulic innovations in control technology. The result is hydraulic pumps with greater precision, dependability, and reliability.
Keeping a market expectations mindset, Our company is setting a new standard for hydraulic pumps with continuous development at the highest standards and quality. Rexroth pumps are designed for high reliability and efficiency.
The lineup of pumps includes: Axial Piston Pumps, External Gear Pumps, Internal Gear Pumps, Gerotor Pumps, Vane Pumps, Radial Piston Pumps and Electro-hydraulic Pumps.
Our company's pumps are designed as a solution point of view where the products are compatible with each other in order to provide a whole portfolio for Pioneer Hydraulic Co., LTD customers.
To help keep yPioneer Hydraulic Co., LTD systems operating safely and at maximum efficiency, Our company offers a wide range of pump accessories. Replacement seals, safety valve, mounting flanges, brackets, and adapters make installation easier and faster.
Continuous development within hydraulic pumps industry and latest technologies at the highest level of development Our company will always provide the best matched reliable products for yPioneer Hydraulic Co., LTD business.
Sumitomo gear pump features:
1: ultra low sound design: the use of a unique linear conjugate tooth profile, to avoid the impact of trapped oil, greatly reducing the noise and pressure pulsation of the pump, especially when the pressure is raised, the noise remains low.
2: the linear conjugate gear is called horizontal non abrasion gear by the industry, and special materials and processing technology are adopted at the same time, so that the service life of the pump is longer.
3: especially suitable for high speed occasions.
4, long service life ---- good Pioneer Hydraulic Co., LTDar and strong service life.
5, high efficiency -- using patent technology to increase efficiency by axial and radial pressurization, and the pressure can reach 300Mpa.
Pioneer Hydraulic Co., LTD specializes in Japan oil research oil pump. Pioneer Hydraulic Co., LTD main agent is European and American brand excellent hydraulic pumps, fittings and maintenance. Specializing in injection molding machine / die casting machine / hydraulic press / hydraulic pump (variable pump, vane pump, gear pump), sales, testing, maintenance. Another proxy of Japan Tokyo meter (Tokyo) TOKIMEC, Japan DAIKIN gold, Japan NACHI more and more, Japan YUKEN oil research, German Rexroth Rexroth, the American PARKER Parker, the American VICKERS Vickers, and other original pumps and pure accessories, commonly used pumps are in stock, order delivery is fast.
YPioneer Hydraulic Co., LTD demand is Pioneer Hydraulic Co., LTD direction!
1. good service, careful maintenance
2. professional management, good faith service, customer first
3. enterprise oriented, service paramountcy
4. quality first, service supremacy, people-oriented
5. guarantee the quality of service and meet the needs of customers
6. take guests as the best service and strive for the first
7. based on services, quality and technology.
8. people-oriented, customer oriented, solidarity and common development.
9. be honest, exceed customers' needs, serve wholeheartedly and provide more customers.
our focus is to provide our customers with the reliable products and integrity service – to support their business to be more successful.which was designated as professional manufacturer of variable displacement pump by previous Ministry of Machine-Building Industry of China.We has been involved with the design, development and manufacture of variable displacement pump for many decades. Well-proven designs, the use of specially developed materials, constant testing and sophisticated mass production techniques ensure products of the very highest quality
Contact Us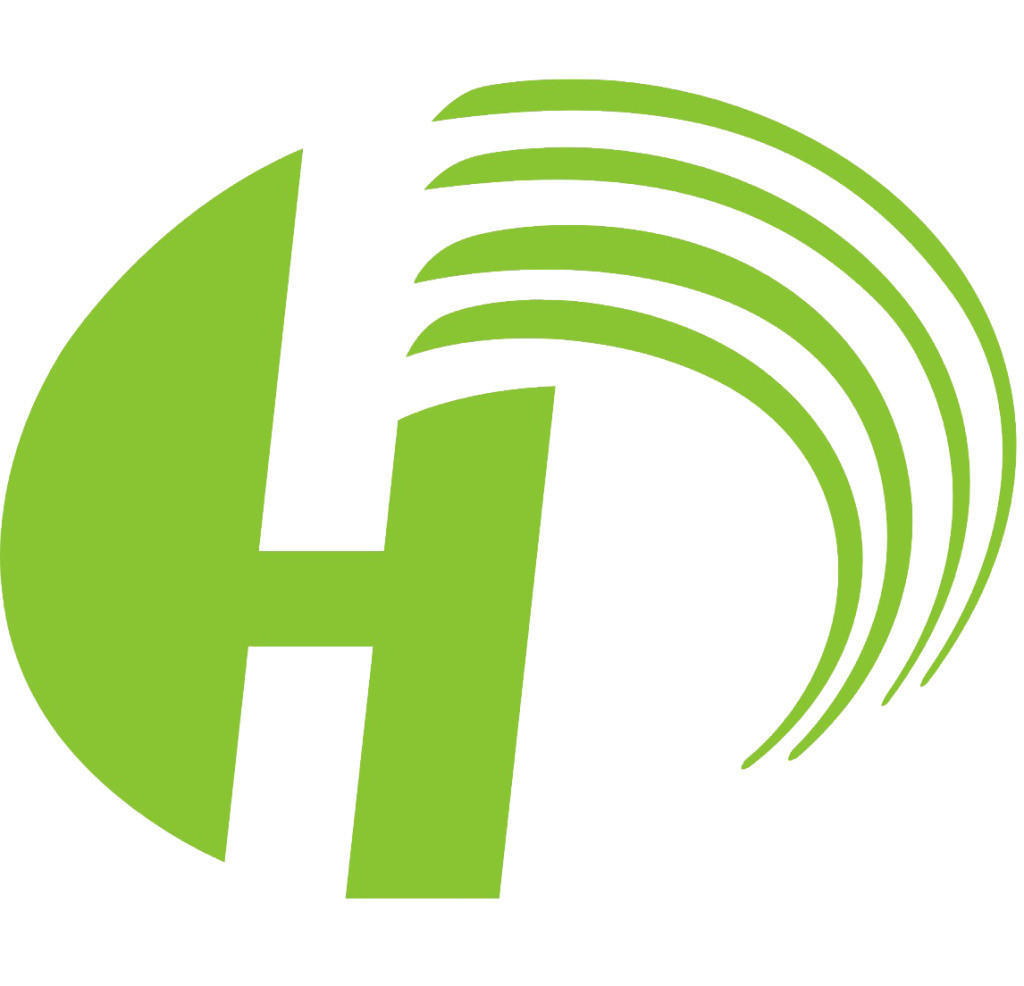 Pioneer Hydraulic Co., LTD

Email

sales@bearing.sg

Address

No.9088 SHAHEXI ROAD, NANSHAN DISTRICT,SHENZHEN,CHINA

Phone(Working Time)

0531-85064681

Fax